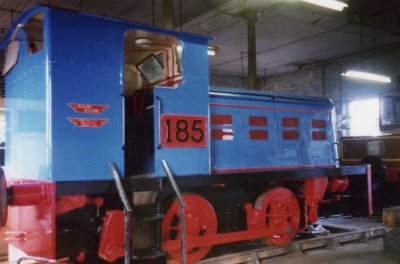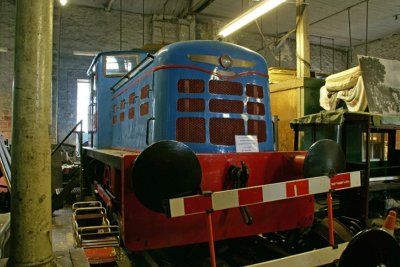 This locomotive"185-David Payne" is a Fowler 0-4-0 Diesel Mechanical shunter built in 1950 and worked at Cleveland Bridge Engineering.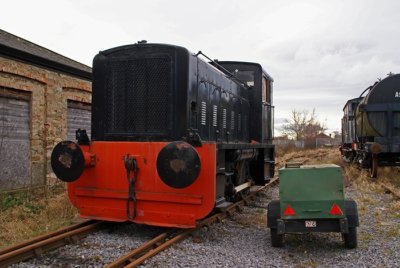 "Derwent 2"
This loco is an 0-4-0 Ruston+Hornsby Diesel Electric built in 1949 and worked at Whessoe Engineering Ltd.
This loco is used to shunt our own locos and also locos belonging to the N.E.L.P.G.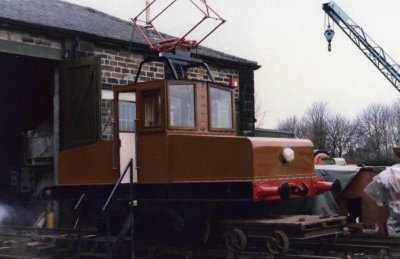 Electric loco.
This is a GEC 4 wheel Electric built in 1928.
This spent its life working at the chemical works on West Auckland Road Darlington(covered in white dust) transfering wagons to the LNER/BR sidings on the Barnard Castle line.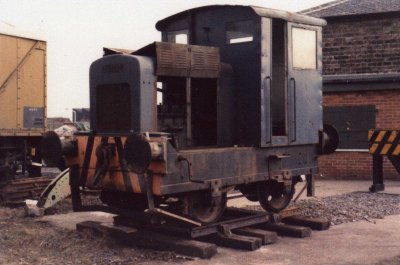 Ruston 0-4-0 Diesel shunter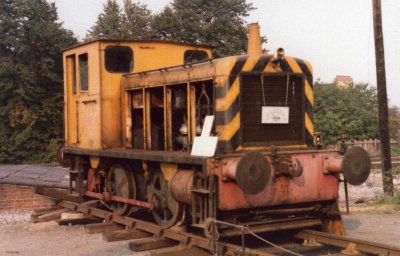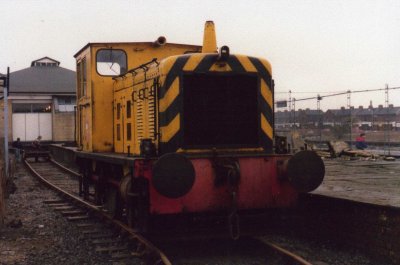 Drury 0-4-0 Diesel
Ex Hartlepool Dock Shunter.
This loco is now Brunswick green.