78018
78018 is a B.R. Standard 2-6-0 class 2MT tender locomotive, built in 1953 at Darlington North Road Works at a cost of £14,809. With a life expectancy of 40 years. It was one of a class of 65, and entered traffic on March 3rd 1954, at West Auckland Shed (County Durham) this was soon followed by a move to Kirkby Stephen, working trains from Tebay to Barnard Castle (Stainmore Railway). It was while on this line that 78018 became "famous" by getting stuck in a "snowdrift at Bleath Gilll", during Febuary 1955, (this was all caught on film). It was then transferred to Chester Midland in April 1960, then in 1962 was sent to Workington. May 1963 saw it transferred to Willesden, then Nuneaton in September1965 and finally Shrewsbury before withdrawal on November 12th 1966.
78018 then spent 11 years 4 months at Barry scrapyard before being preserved at Shackerstone in November 1978.
Little work was carried out whilst at Shackerstone and it was resold to the Darlington Railway Preservation Society in 1981.
Since arrival at Darlington Restoration has slowly been taking place.
In 2012 the DRPS entered in to a agreement with the Loughborough Standard Locomotive Group (LSLG) to finish 78018. In November 2012 78018 et off for the Great Central Railway and is now nearing completion, with the DRPS finishing work on the tender in Darlington, Which will be shortly reunited with locomotive and will hopefully be in steam shortly.
78018 is now restored and in steam, and based at the Great Central Railway. To find out more see please see 78018s own page here: 78018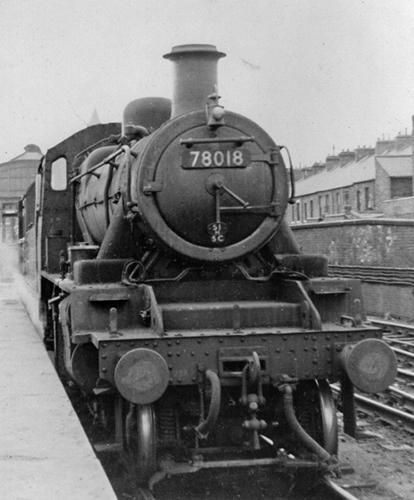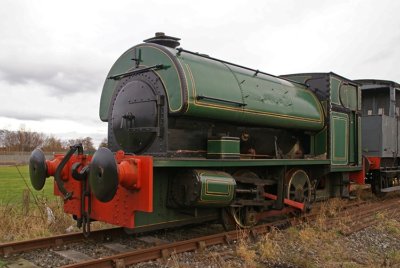 "Northern Gas Board No 1"
This is a 1953 Peckett 0-4-0 saddle tank steam loco.
This loco worked at the John street gas works Darlington,it was later sold to St.Anthony's Tar works,Thomas Ness Ltd,Newcastle,which was part of the National Coal Board from where it was rescued by members of the society and put back into working order.
Northern Gas Board No 1 is currently at the Cholsey and Wallingford Railway.
please see its own page here: Northern Gas Board No 1

Bagnall Fireless Loco
On loan from Paton and Baldwins Ltd.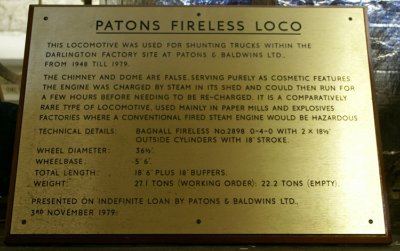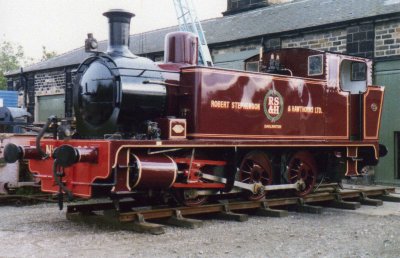 No 39
No 39 is an 0-6-0 tank locomotive built by Robert Stephenson and Hawthorn in 1938.